I'm really not sure what EXACTLY drew me into the cloth diaper hype. Maybe it was people telling me about them, maybe it was the colors and designs, maybe it was just to be better to mother earth, or maybe…shhhh…it was just me. That is right. I am declaring my love for cloth!
Matthew turned one on January 29th, 2011 and he has been cloth diapered for 8 months now. Now, I am not saying that everything has be up and up with them, but there has been more up than down. We have tried so many this year that it is amazing, and I am still undecided on which one exactly is my favorite. But what I do know is that there are no more sposies in this house! Here is my opinion on some of what we have tried (along with some adorable pictures!)
We like every diaper, and every closure for different reasons…Just to name a few…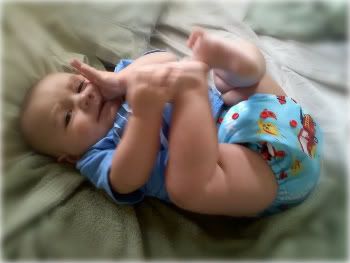 Rumparooz are a very soft and snug fitting diaper. Matthew has always had chunky legs, and the sizing is perfect for him with the snap closure. However we do not find that we get the same fit with the hook and loop closure, as we do with snaps. The inside wicks away the moisture to make for an incredibly dry bum. However the gussets are very tight and sometimes they need to be washed twice to make sure there is no poopy residue left behind. Their PUL is amazing, and still has yet to leak or crack. Plus, they have an adorable fire truck design!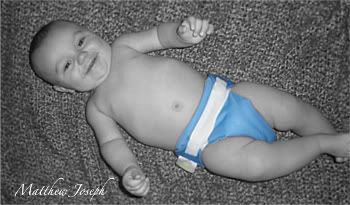 The bG 3.0 AIO is one diaper we were very sad to see discontinued. This diaper is the husbands favorite, because he says it's identical to a disposable diaper. Which in truth it is. It's sized (or was) Small, Medium, and Large and only came in hook and loop closure. It had a pocket for extra stuffing as needed. It had to be the most basic cloth diaper I had ever seen, but definitely a favorite and worth the money. We never had anything more than the occasional night time leak, and it didn't look bulky under clothes. But a hint if you need your AIO's to dry faster…if possible, turn them inside out. Doing this especially with the bG's cut their dryer time in half!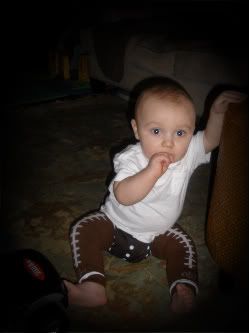 Happy Heinys is another great diaper, However it is a little awkward fitting on our baby. We always had leaks, and irregular fitting, so this one didn't last long in our home. But it went perfectly with his football baby legs for the Patriots games!
How can you have cloth diapers without something to wash them in? There are many cloth diaper detergents out there, but recently I participated in the RNG photo contest for "best use of the RNG bag" and I chose to "wash with my rockin green." I just threw this in here because it was a funny photo.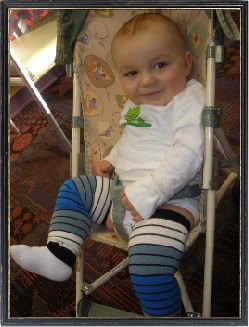 If you use cloth diapers, a great alternative to pants is baby legs or leg warmers. We love these in our home, and wear them more than pants. (since we live in New England, that is in the house only at this point in time). There are so many styles and sizes to choose from that you can match any diaper with any leg warmers and still be matching!
These are our opinions after 8 months of cloth diapering on some of the diapers we have tried and used. Your opinion might differ from mine, and thats why it is called an opinion. Every child is shaped differently and the cloth diaper companies do their best to make a diaper to fit all shapes and sizes, and sometimes it works great for some children, and other times, it doesnt work for some. We love cloth in our home, and will never go back to disposable. I think that my grandchildren (hopefully 25 years from now! lol) will be cloth diapered too.
I am not completely green, and I do not think anyone is. But I took the step to start by cloth diapering my baby. Will you join me?
Happy Birthday to My Boy!